Solvent Cement
Arpico solvent cements, which has being recommended by the industrial professionals, which is manufactured to the SLS 935 standards. Because of the medium drying properties this liquid state solvent cement will lead to immensely strong bond in between the pipe systems. Taking an optimum time to dry is the fact which makes a strong and sealed link between the joints and this will cause to stop the leaks too.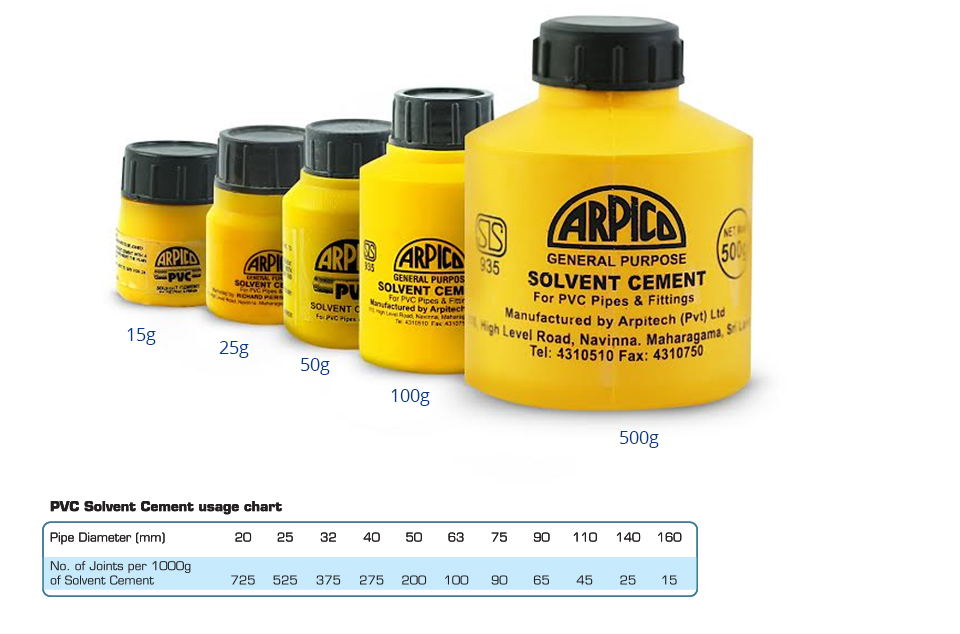 Plastic Garden Hoses
When the safe transport of water is essential to either your agri-business or your home garden, Arpico PVC hoses are, without doubt, the best buy. Made from tough, yet flexible PVC, they are built to withstand the extremes of our climate without cracking or breaking. For a long-term investment, choose Arpico hoses

Arpico Super Ball Valve
This is a product which is imported and distributed by the Arpico. It is a user friendly ball valve which is easy to twist even though it is made with high quality materials to maximize the quality and durability.
Arpico Stainless Steel Ball Valve
In the category of heavy duty products Arpico has another recognized imported Ball Valve which contains a Stainless Steel Ball and a Handle. Use Steel leads this product up to an increased quality and durability in extreme conditions where it can be used for heavy duty purpose.

Bidet Shower
Latest introduction to Arpico PVC family. It works under less force and in the real time it can operate smoothly. Made with ABS plastic which leads to high durability.

Thread Seal Tape

Bib Tap and Garden Tap
Professional plumbing products